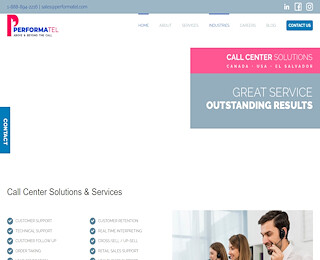 All the work of support of your company towards your clients improves the experience of your users and increases their levels of satisfaction. Among the different after-sales services you must offer, technical assistance is one of the most significant.
To achieve adequate technical assistance, you must have a team of highly specialized professionals who can step by step, address any problem that the customer may have. However, implementing an extraordinary helpdesk in your company can become a real challenge. In that scenario, hiring an outsourcing service can become your great ally. It is essential that you know the great benefits this can bring to your business.
Why Hire Remote Technical Assistance?
No matter the size of the company, resources are always scarce. Of all possible customer services, technical support is perhaps the most time consuming for your employees. This will significantly impact the productivity of the company, as you will divert valuable resources to that task.
Besides, helpdesk staff must have a high level of specialization. It is, therefore, necessary to make a considerable investment in the training of personnel who will attend to the technical needs of your clients. On the other hand, having a specialized outsourcing service will allow you to attend to your clients extraordinarily, and concentrate your work team in your core business.
Which Are the Benefits of Hiring an Outsourcing Technical Assistance?
Expertise
Meeting the technical requirements of your customers requires knowledge. When you hire an outsourcing company, the supplier highlights a group that will specialize in your products or services, and that will be able to serve them at the highest level of specialization.
Flexibility
Even though most business owners think that helpdesk is necessary for technology areas, the reality is very different. Every product has specifications, instructions, flaws, and details. It is then necessary that you lend due support to your buyers, regardless of the industry where you do business.
Updating
If at any time your product/service or technology in general changes, it would take a long time to re-educate your internal staff to provide adequate technical assistance. On the other hand, if you have an external company, the supplier will make the necessary adjustments so that your users receive updated assistance in no time.
Availability
When you have an outsourced technical support service for your users, they will be able to access the help platform 24/7 all year round. This will allow them to solve their problems immediately, when they need it most. With this type of support, you'll be significantly increasing their satisfaction levels.
Profitability
If you have an extraordinary support team, operators will not only be able to provide technical assistance. The best helpdesk companies, such as Performatel train their staff to detect and capitalize on any opportunity to increase the pocket share of your client portfolio.
Are You Ready To Offer The Best Technical Support To Your Customers?
If you want the most extraordinary support for your users, Performatel is ready to assist you. Let our extraordinary team of specialists attend to the needs of your customers, while you devote yourself to your business. It's time to take your business to the top, and we're ready to support you. Contact us; we'll be happy to assist you.
Performatel
1-888-894-2216
2600 Skymark Ave. Suite 102, Bld #3 Mississauga, ON L4W 5B2
View Larger Map
We welcome your comments!
GOING ABOVE & BEYOND THE CALL